😘So cute!❤️Bought it as a Christmas gift & can't wait to gift it!🎁
They shine like a real bulb in the sun or under the light.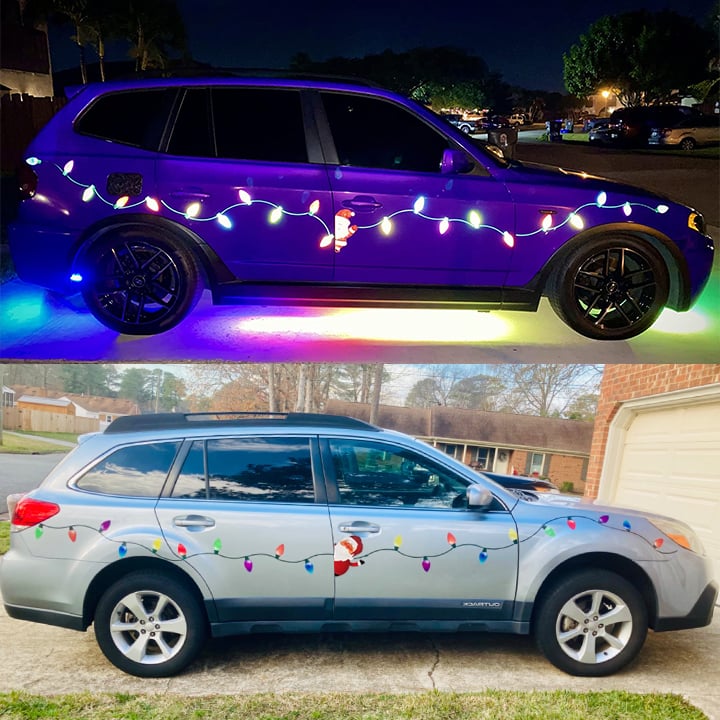 FEATURES
Premium Quality Magnets- 22 mil premium magnet is made of a special type, easy to apply, adjust and remove, It won't hurt the surface of the car. Thin enough to not get in the way, but thick enough to stick and durable in all weather conditions.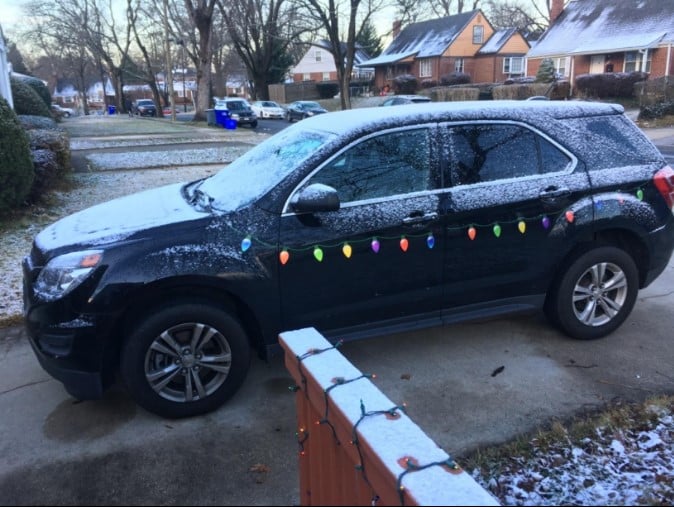 Honeycomb Reflective- They feature honeycomb reflective technology to provide the highest night visibility and ensure safe!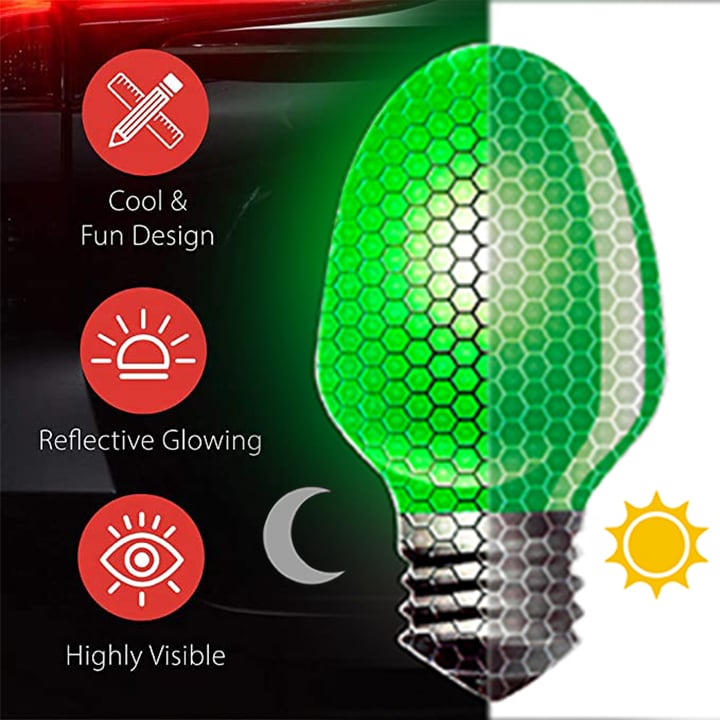 Rich Vibrant Colors- Designed with bright and vivid colors that show off your holiday spirit with a shiny set of magnets, creating a warm and joyful atmosphere.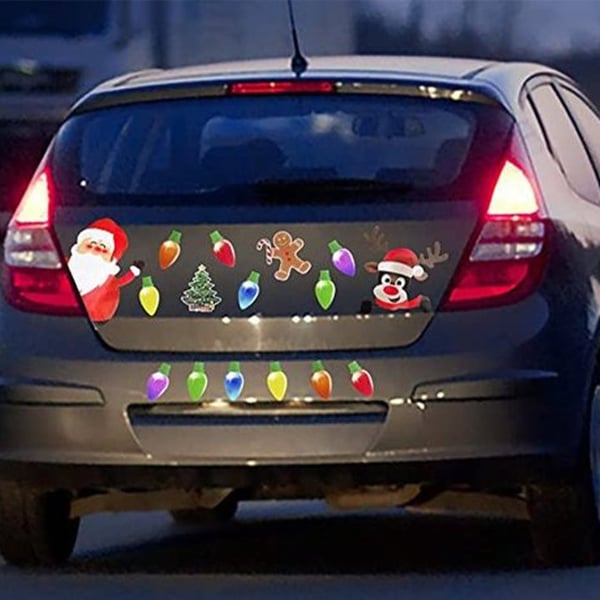 SIZE:
Bulb Magnet: Length-Width 3.94"X1.96"
Linear Magnet: Length 7.87"
Christmas Patches: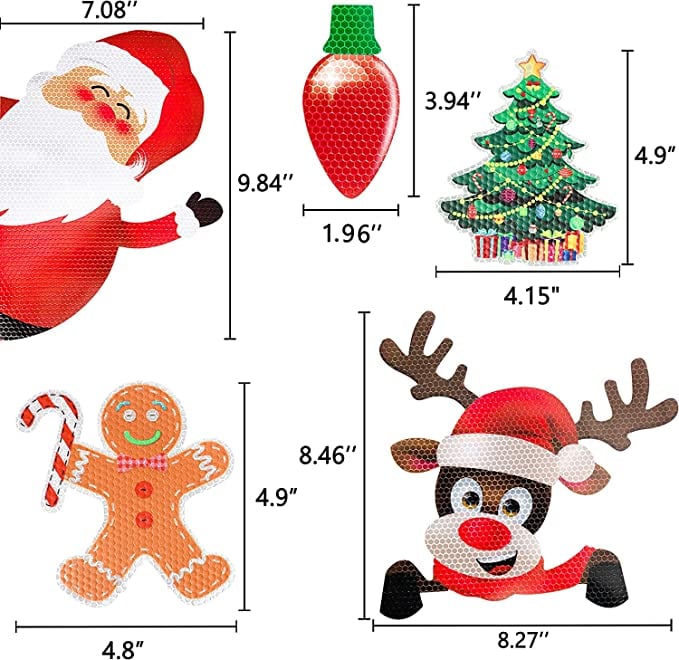 These Christmas car decorations will be one of the easiest shortcuts to making your car one of the happiest and shiniest spots on the road.
Feedback
In my opinion, these were really great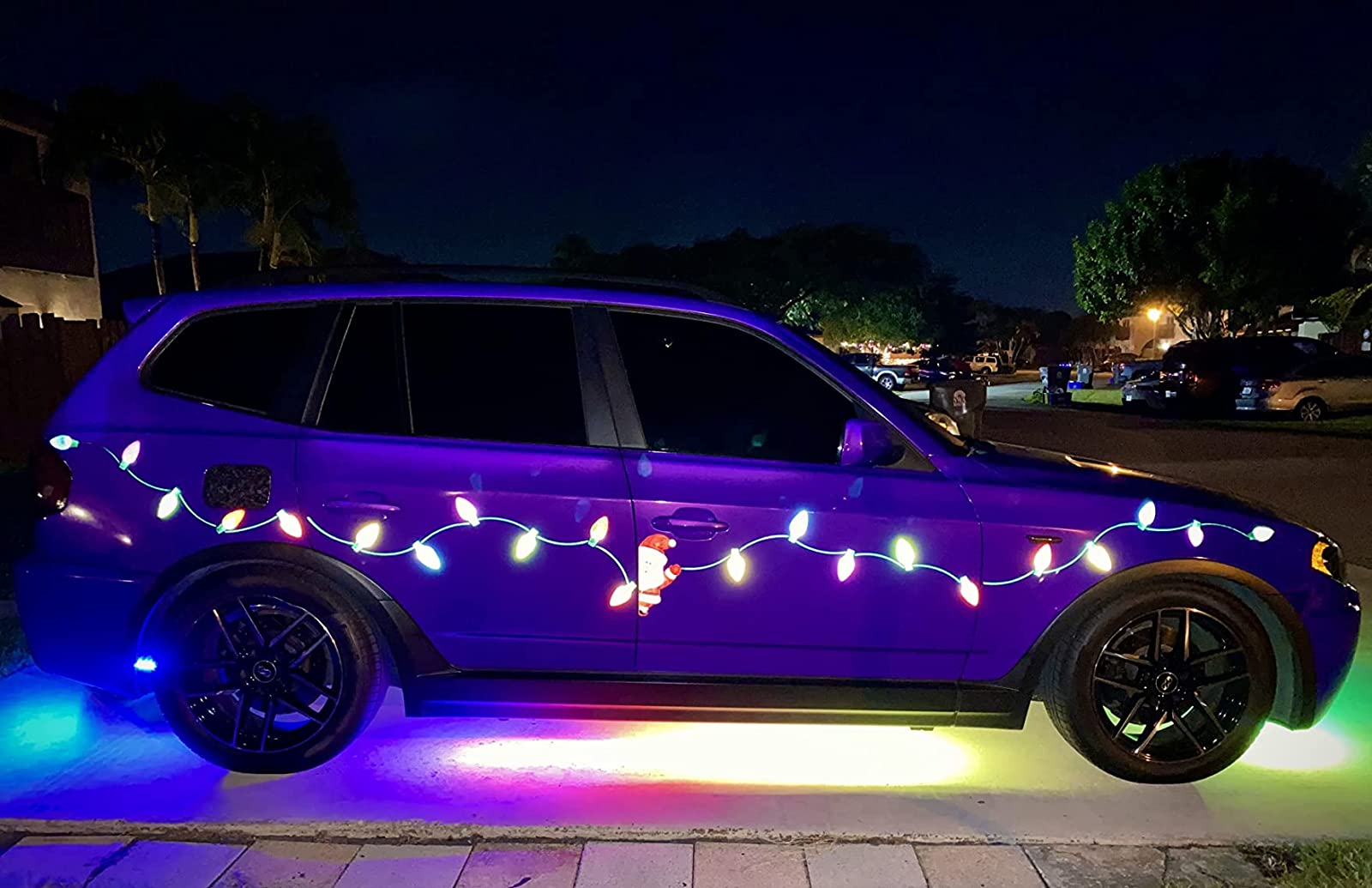 They are bright and colorful. Very cute for holiday festivities! 🥰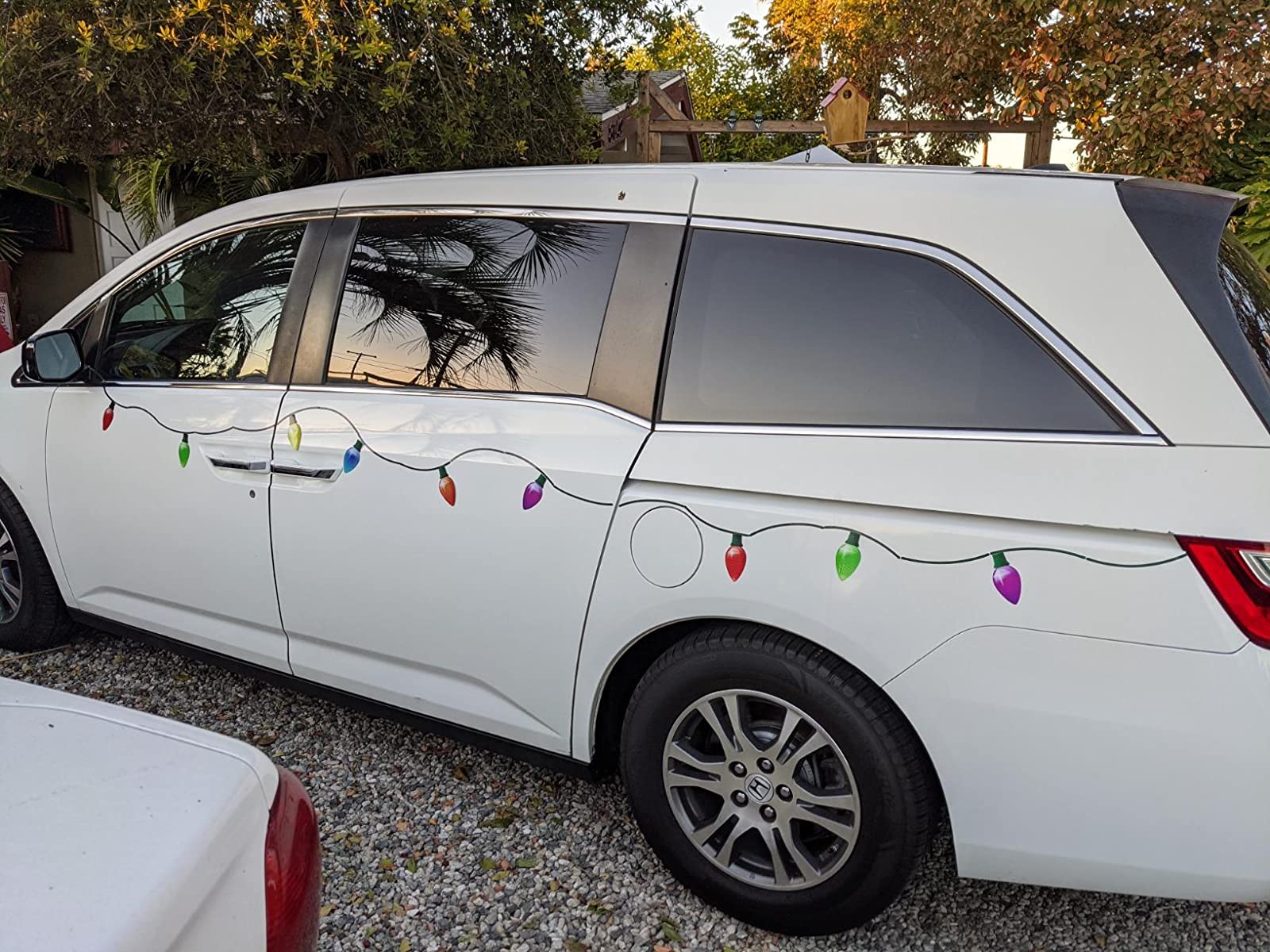 Kat
I put them on my Gladiator and they look good! The reflectiveness is really nice!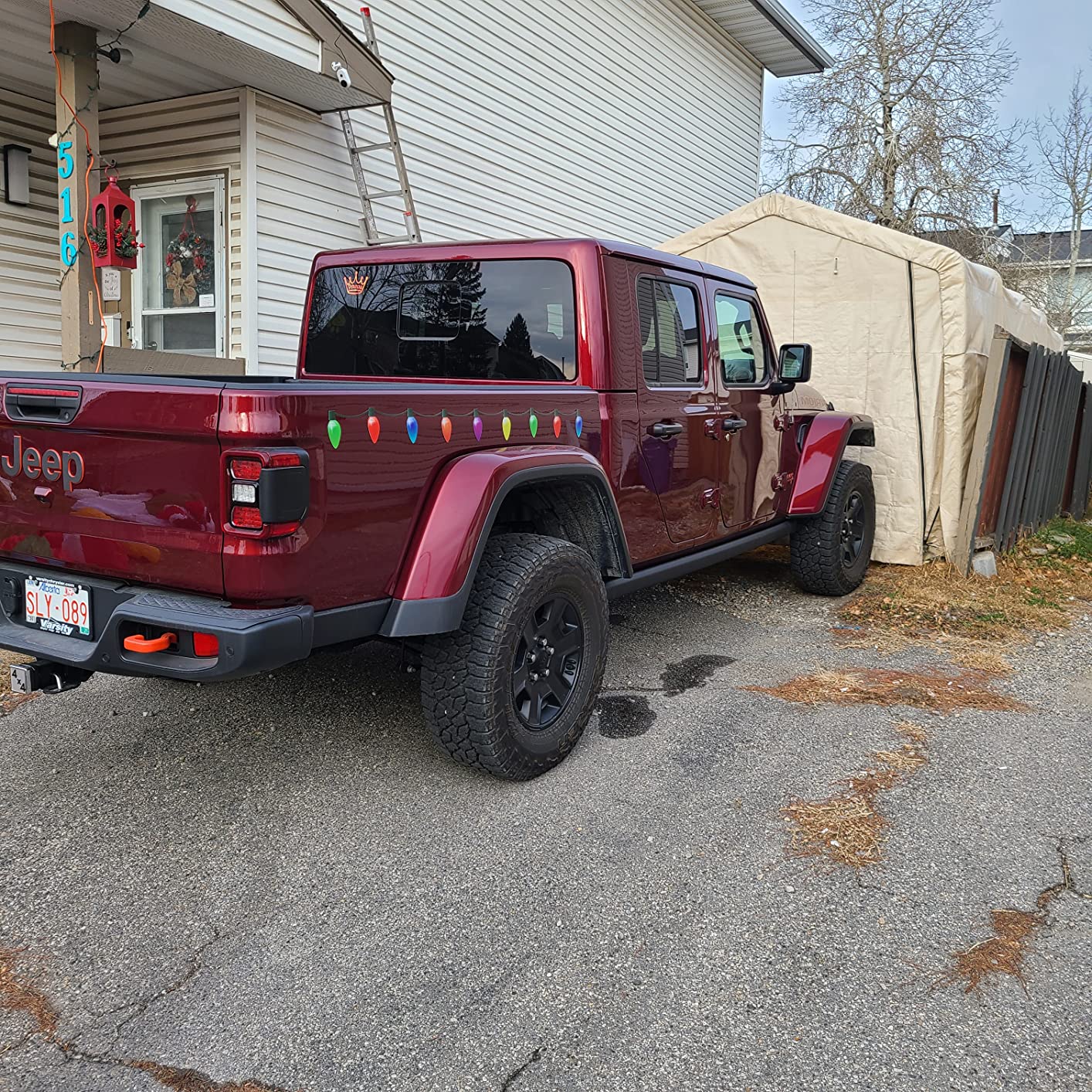 I've used them for about 2 weeks. They've held up well and they reflect very well