Enhances color recognition
✅ Matching the ornaments to the correct areas of the rabbit improves children's color recognition skills
✅ Helps develop children's visual perception and attention to detail
✅ Exposure to different colors improves children's ability to express themselves and their creativity.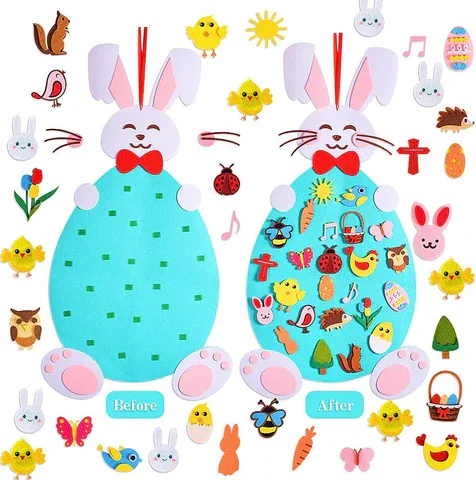 Strengthens Family Relationship
Great activity as parents can bond with their kids while they create the felt Easter tree decoration together.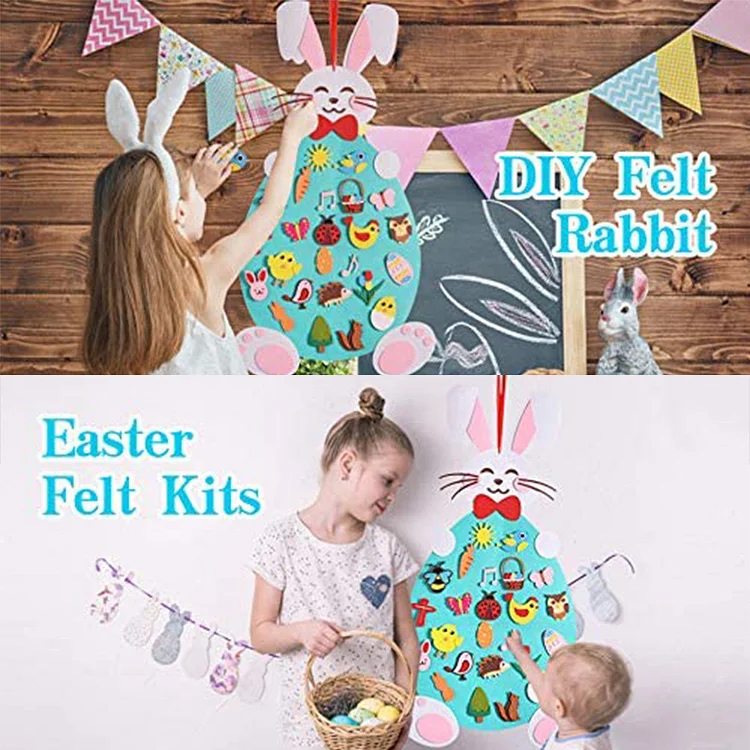 Our felt rabbit and ornament cutouts are made of felt, a soft and highly textural material that adds a sensory element to children's play.
Felt toys are a wonderful addition to a play space for young children as they are safe and eco-friendly alternative to plastic toys. Plastic toys may contain heavy metals like lead or cadmium and other hazardous substances like dioxins.
* It is scientifically proven, children who chew on PVC plastic toys absorb harmful chemicals into their bodies.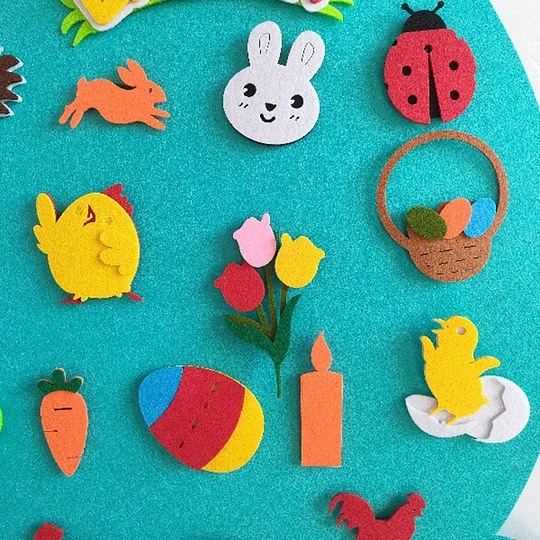 📝 Product details:
-Quantity: 1 Easter Bunny DIY
-Material: Felt
-Age appropriateness: 3+ years old
📦 Package includes:
-1x Felt Bunny;
-27 x Different Ornaments.