Prorduct Features:
【High quality material】 Recliner Chair Cover specially designed for your chair. Made of premium flexible materials, soft and comfortable, it protects your furniture from daily stains well. Great for home with kids, pets.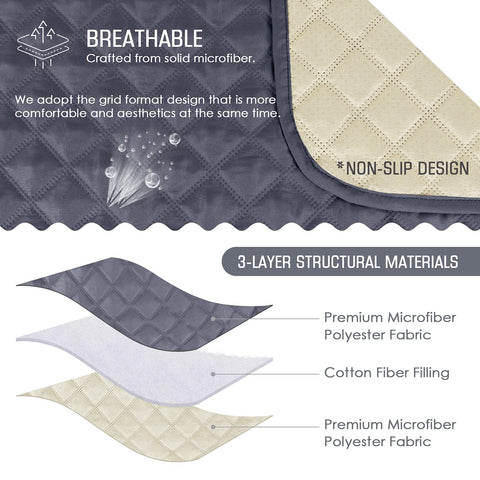 【Refuse to slide around】Stay in place! 1.Solid round colloid design on the back of our chair slipcover; 2.Additional flexible elastic straps, so that it can keep our recliner sofa slipcover on the sitting area more steady, even on the leather furniture.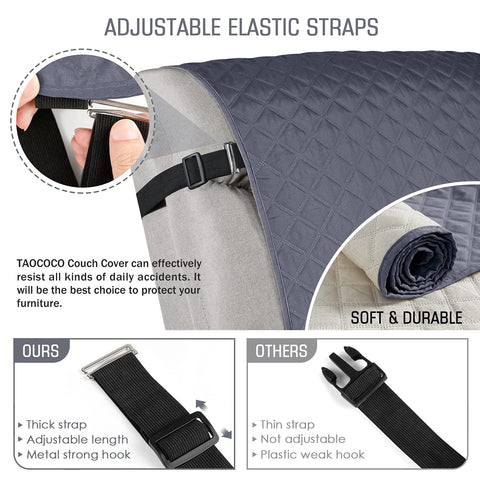 【Easy to install & Easy care】 Machine or hand washable, wash at a temperature around 30 degrees Celsius, mild laundry detergent advice. Do not bleach. Do not iron.
【You can store anything】Each of these covers contains six easy access and convenient pockets that you can use to store a remote control, a cell phone, a pair of glasses, your keys, or any other object you want to keep at hand, no more find yourself frequently searching for misplaced objects.😊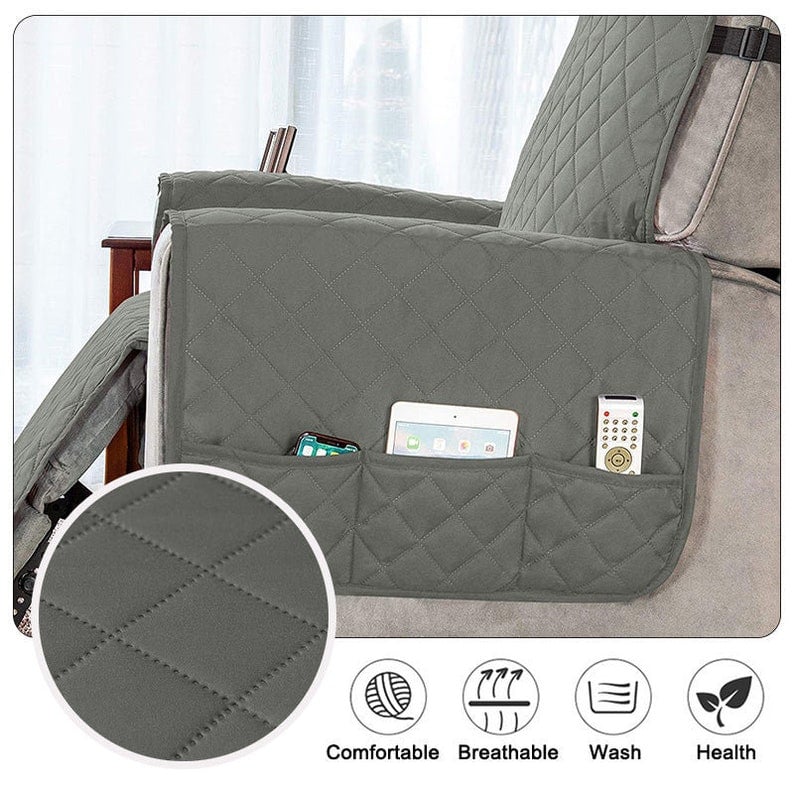 【Keeps You An Ideal Temperature】When you're cold, you can wrap the excess fabric from its edges around you to warm up, treating it as a cozy blanket. Besides, the breathable nature of the cover's fabric will help keep you warm in the winter and cool in the summer.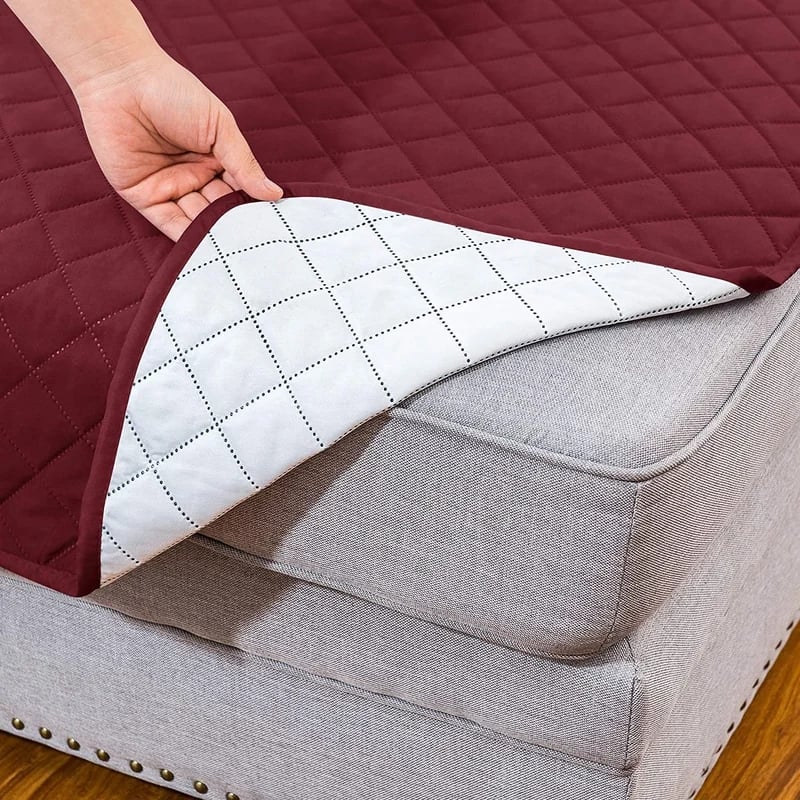 【Protect Your Chair】Fortunately, when you slide one of these one-piece covers over your reclining chair, you'll be able to let your dog or cat climb that chair without being concerned about damage. Also protect your chair from potentially damaging spills, such as wine or coffee spills.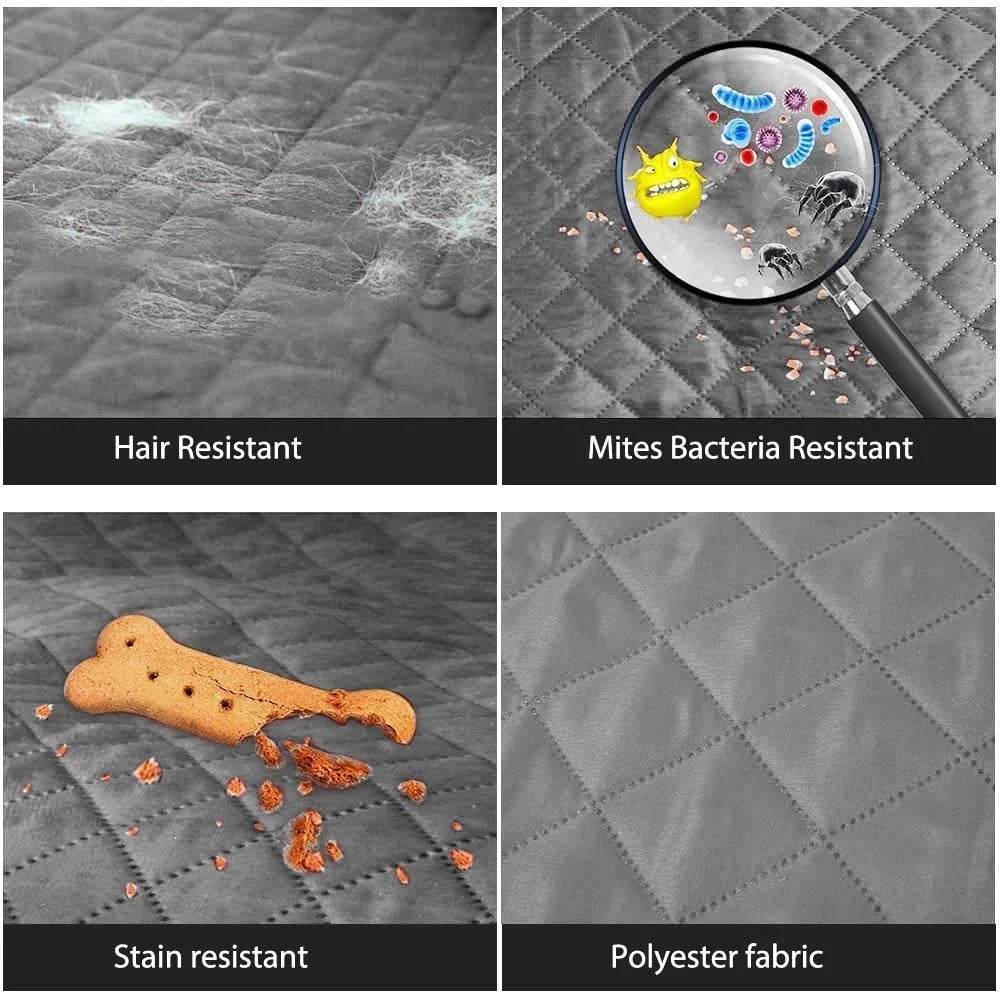 Meaturing Guide: